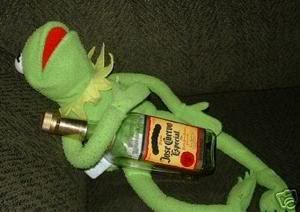 For the most part, my first SXSW lived up to my expectations. Austin is town that does a good job of letting loose and welcoming its visitors. So let's chronicle what worked during the extended weekend.
1. The Weather: Highs in the 80s, lows in the 50s and not a cloud in the sky the entire week and weekend.
2. Diplo at Emo's: As usual, your boy from Philly killed. He even made me forget that most of the crowd wasn't wearing deodorant. Anytime you have a chance to catch one of his sets, I strongly advise.
3. Kid Cudi: Good set from this up and coming rapper from Cleveland. Of course, everyone sung along to his hit "Day n' Nite," but I was more enthused by his performance of Maui Wowie. An ode to the sticky stuff.
Now, what I missed:
1. The Twelves: I was really looking forward to seeing the duo of electro DJs from Brazil. Hopefully, they'll return soon.
2. Kid Sister: Raw aggression, sexy vocals and a baby face. Ingredients for a great female MC. Maybe I'll make my way to lollapalooza this year and catch her in Chi-town.
3. Kanye: Yes, he only played 5 songs. Yes, it was the Perez Hilton party; but...it's Kanye.
And, that leaves what I wish I had missed:
1. Treasure Fingers: His set was practically a copy of his "Winter 2008" recorded set. Not impressed.
2. Diplo in South Austin: I was way too drunk to make it to 3am for his set. Thanks Yellow Cab.